Quality Residential and Commercial Property Inspection –
professional, fast, and affordable serving Eugene, Springfield, Roseburg, Lane and Douglas County and beyond.
Your building inspection report is only as accurate as the thoroughness of your property inspector.
I will thoroughly inspect the structure and components of your building. I look for any immediate and potential problems. I will provide a written report with images that describes any problem areas. I also may include recommendations for further evaluation.
Having experience with hundreds of home and commercial properties of all types and ages, I pride myself in providing you a sound report that is easy to understand. I ensure the reports are accurately documented with images that are clear and understandable. I am also available to address your concerns and provide answers to your questions. View a Sample Report.
Ireland Inspection, LLC mission is dedicated to provide the finest inspection report to empowers buyers to make safe, financially-sound housing decisions.
Buying/selling property can be an emotional journey. Our no nonsense and non-alarmist process assists your through your purchase by providing sound information on the property strengths, defects and potential future issues.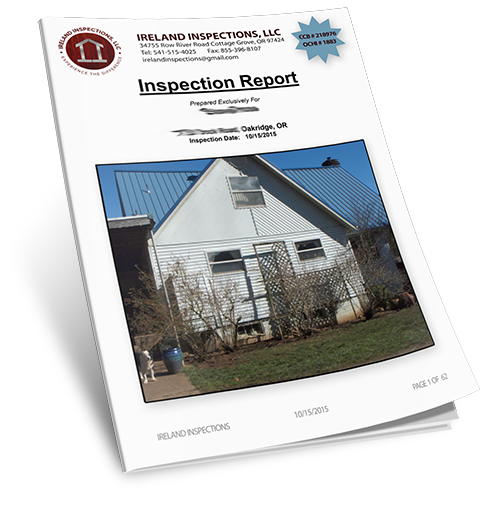 From the roof to the basement and foundation, your building will receive a comprehensive inspection. Finding the hidden details of a home or commercial building is my specialty.
Knowledge is power, and knowing details about your potential new home/commercial investment will help you better assess your position during negotiations.
We provide an easy-to-understand detailed inspection report. Armed with this knowledge, you can enter into real estate transactions with confidence.